Sossusvlei Adventure (By Air - Deluxe class)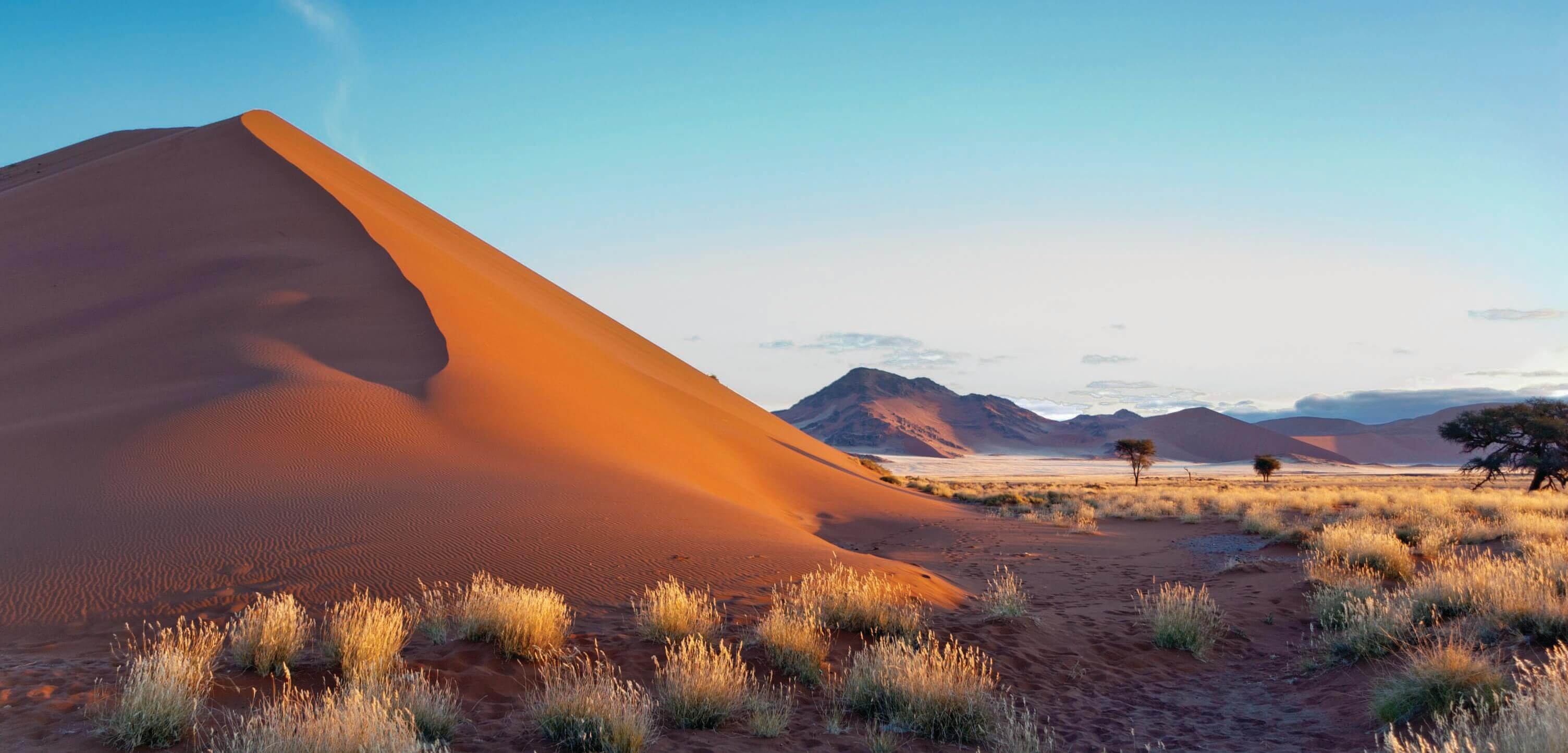 Sossusvlei Adventure (By Air - Deluxe class)
The Sossusvlei is one of the most spectacular sights in Namibia, the fourth largest conservation reserve in the world and the largest in Africa. Known for the highest sand dunes on earth, the interplay of colors and contrasts at sunrise and sunset provide amazing photo opportunities and awe-inspiring vistas.
Accommodation in your choice of first class or deluxe lodges
2 breakfasts, 1 lunch, 2 dinners
Desert exploration in specially outfitted safari vehicles
Park entrance fees
Local guide
Join-in tour
Educational and Learning
Safari, Animals, and Wildlife

With over 85 years of experience, SITA is one of North America's most reputable Tour Operators for exotic destinations worldwide. Providing travel excellence since 1933, SITA is renowned for its highly experienced team of international specialists, providing enriching and authentic travel experiences for destinations around the globe - crafting journeys for travelers that are truly remembered for a lifetime.

At SITA World Tours, we strive to provide an above and beyond travel exper
...