Christmas in Antarctica
on L'Austral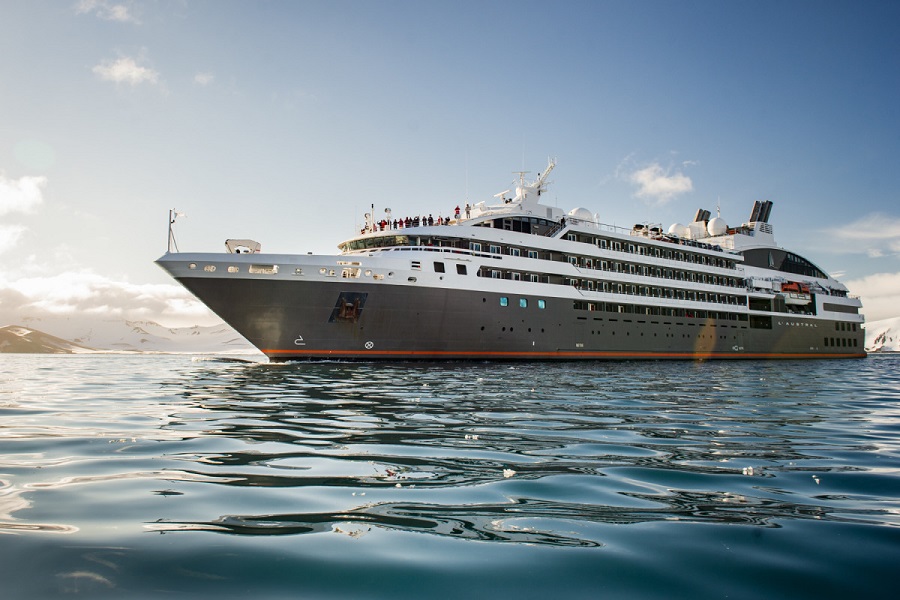 Christmas in Antarctica
Discover the Antarctic with PONANT!
PONANT invites you to spend a magical Christmas to the heart of the icy realm that is the Antarctic Peninsula. Embark on an unforgettable 11-day voyage and succumb to the enchantment of the breathtaking landscapes inhabited by astonishing wildlife.
The start of your cruise will be marked by the crossing of the mythical Drake Passage, during which you will probably be escorted by several albatrosses and Cape petrels, the sentinels of these often-choppy waters.
Your ship will then reach the White Continent, realm of the unexpected. Weather and ice conditions permitting, this extreme environment where nature reigns supreme will reveal to you its most beautiful secrets through numerous discoveries.
On this uninhabited land, which wasn't explored until the 19th century, your encounters with the wildlife will no doubt be one of the highlights of your experience. The Gentoo, Adelie and chinstrap penguins, humpback whales, seals and seabirds will provide you with cherished lifelong memories.
Each day, whether on land, aboard your ship or during a Zodiac® outing, you will be surrounded by a grandiose decor ranging from icebergs to ice floe and ancient glaciers.
We are privileged guests in these extreme lands where we are at the mercy of weather and ice conditions. Landings on certain sites and the observation of certain wildlife cannot be guaranteed. They vary from day to day, making each PONANT cruise a unique experience. The Captain and the Expedition Leader will make every effort to ensure that your experience is as rich as possible, while complying with the safety rules and instructions imposed by the IAATO.

Why choose Ponant ?
A French crew, expertise, attentive service, fine dining and more. Within a fully 5 star setting, we take you to discover exceptional destinations while offering you a travel experience that is both authentic and high end.
Travelling the French way
As the only cruise company sailing under the French flag, PONANT is an exponent for the French way of life across every sea on the globe. On board, this is translated through ex
...