Pearls of the Caribbean
on Le Dumont d'Urville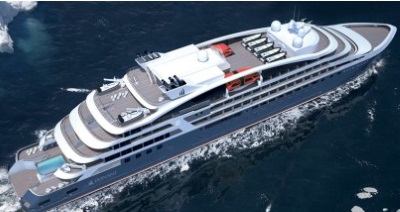 PONANT brings you an itinerary to the heart of the most enchanting islands in the Caribbean Sea. Board on Le Dumont-D'Urville for an 9-day cruise combining long white-sand beaches and the easy Creole way of life.
From Fort-de-France, the capital of Martinique, Le Dumont-D'Urville will set sail to Saint Vincent and the Grenadines and Bequia Island, the "whale-hunting island," and its wild and unspoiled coastline. You will enjoy the lively atmosphere of Port Elizabeth, the island's main town.
After a call at Grenada, your sailing yacht will anchor in the Tobago Cays National Park. This rosary of islands bound together by the most beautiful coral reef in the West Indies, will reveal its incredible underwater wildlife and its secret coves.
You will then island hop gently towards Saint Lucia and its two majestic rocky peaks soaring straight from the sea, a unique location listed as UNESCO World Heritage site. You will finally reach Fort-de-France. Make sure to visit one of its renowned rum distilleries!
An experienced diving instructor is on board for the entire cruise, enabling you to safely enjoy swimming and scuba diving.
About Le Dumont d'Urville

Why choose Ponant ?
A French crew, expertise, attentive service, fine dining and more. Within a fully 5 star setting, we take you to discover exceptional destinations while offering you a travel experience that is both authentic and high end.
Travelling the French way
As the only cruise company sailing under the French flag, PONANT is an exponent for the French way of life across every sea on the globe. On board, this is translated through ex
...